Keymer Cavendish is a highly successful, but small firm who commit senior staff to a planning permission project and see it through to completion. We don't use junior trainees, nor are clients handed from "pillar to post".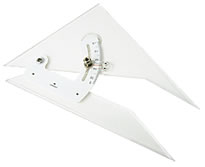 Many of our projects have been running for more than 5 years and it is this long established client relationship that is the core of Keymer Cavendish and the key to their successful track record in the field of planning permission.
Our reputation is built on winning - winning planning permission, winning appeals, winning tax negotiations. Not every Government Department and Local Authority likes us but they all respect us.